Hi, I'm Lexi, a New York-based graphic designer exploring the intersections of advocacy, education, and design.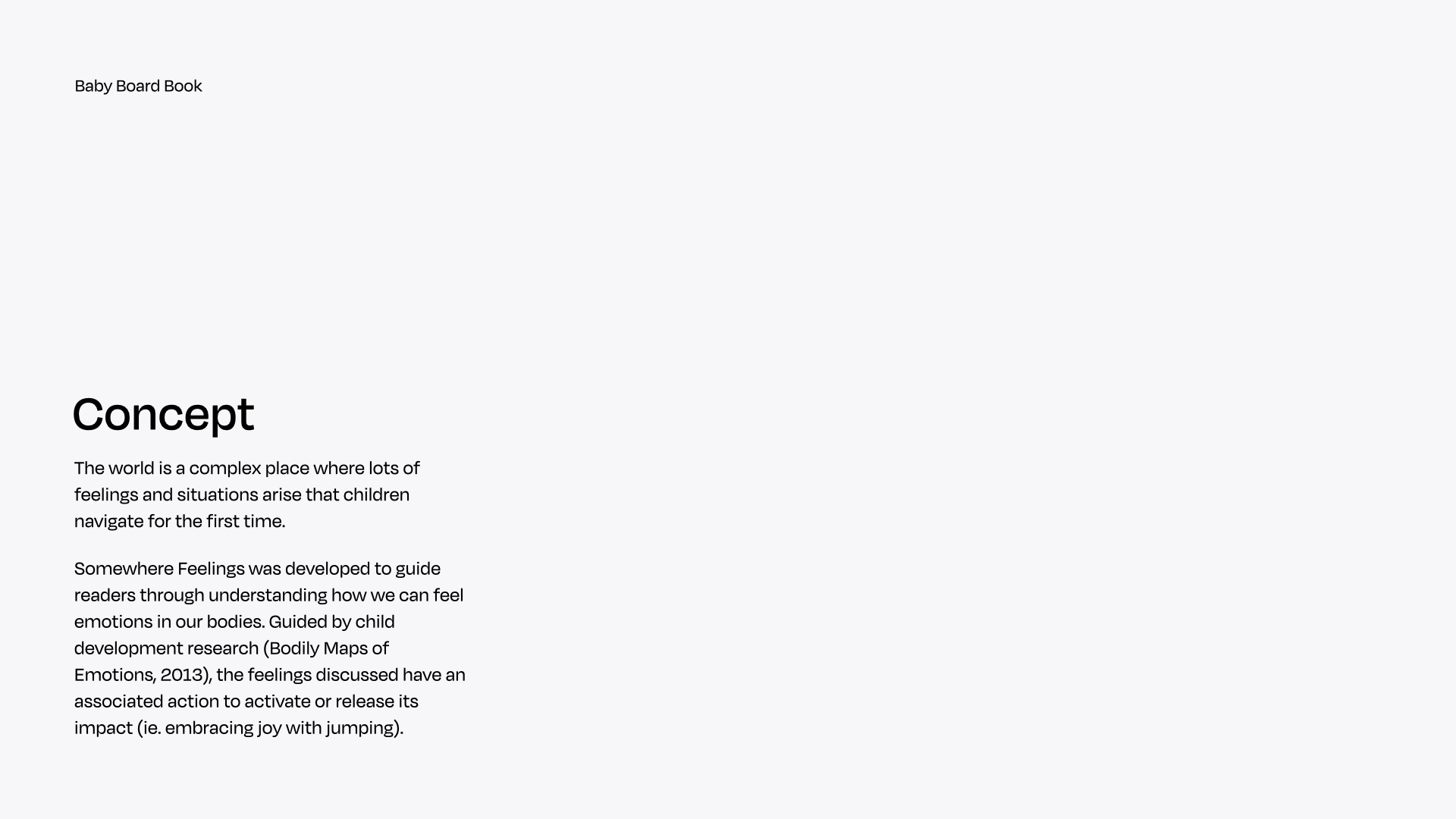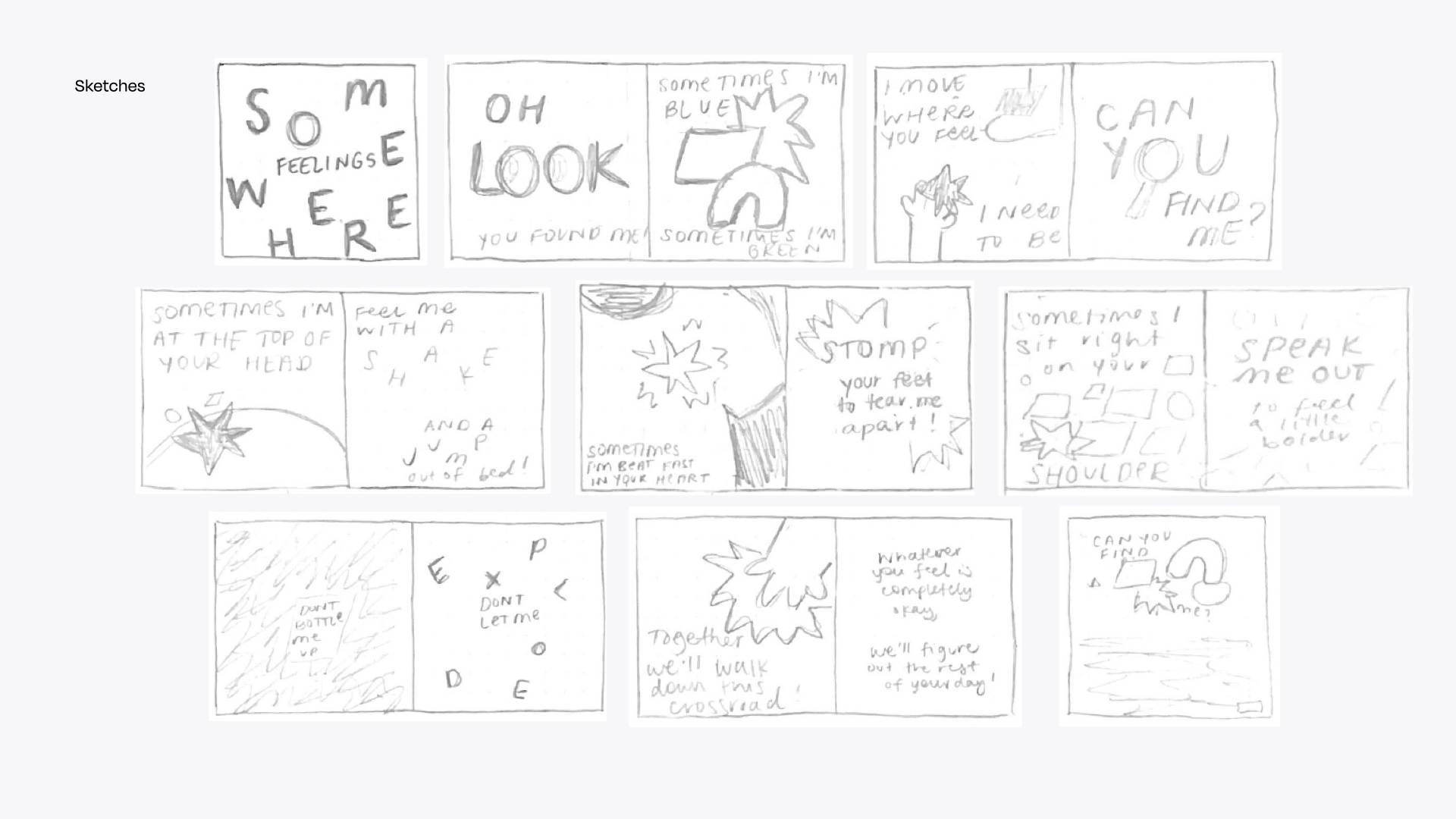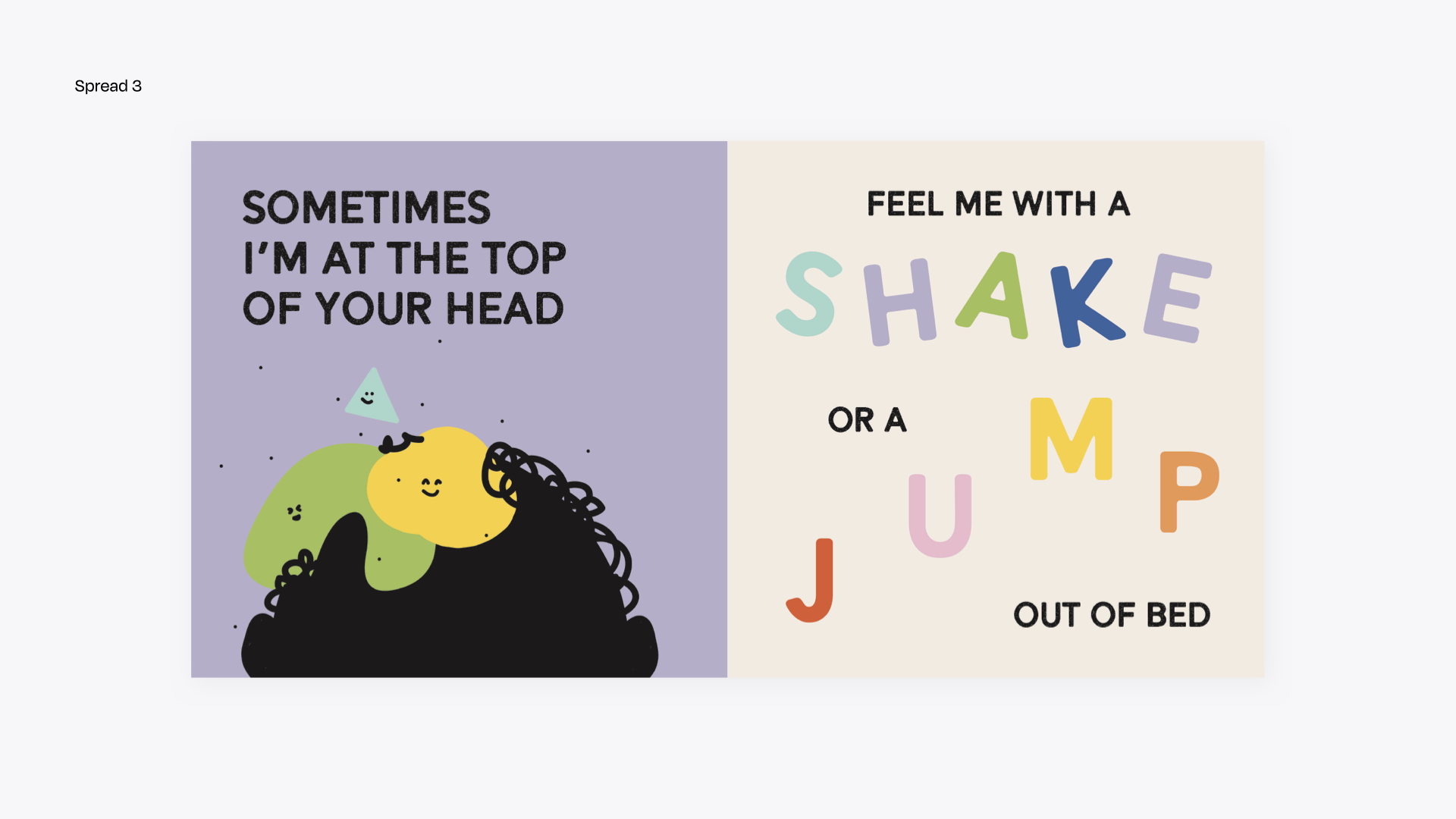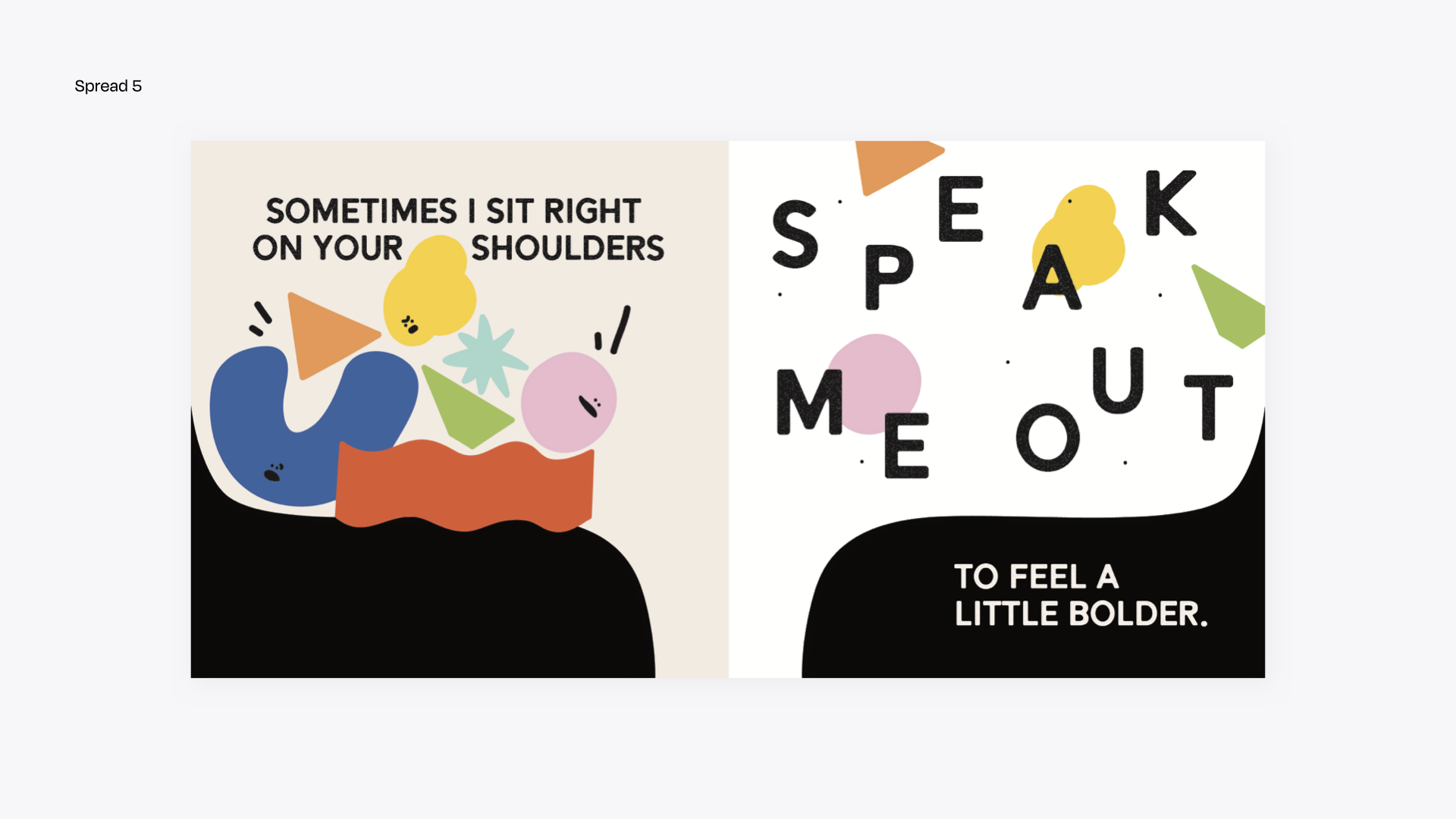 How can we create a safe space to engage + process our emotions in our bodies for both caregivers and children?


Somewhere Feelings
was developed with
DERT Books
to guide readers through understanding how we can feel emotions in our bodies.
Inspired by child development research
(
Bodily Maps of Emotions,
2013), the feelings discussed have an associated action to activate or release their impact.
*View project case study

︎︎︎ Client:
DERT Books
︎︎︎ Roles: Editorial Design, Writer
︎︎︎ Collaborators: Marcos Chavez
︎︎︎ Deliverables: Baby Board Book